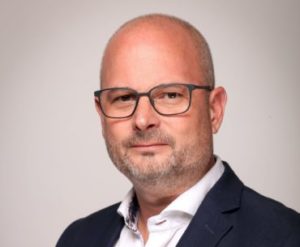 Started the company back in 2003. I would never have thought to still be organising rallies today! We travelled the world from New Zealand to South America and everything in between since then and we still feel that there is lots more to see and do!
Started organizing back in 2000 with the 2000 Mile Trial leading up to another 20 years of organizing. He has shown Timo the ropes and they have travelled the world together as organizers.
Guus caught the virus driving the 'Winter Challenge' and 'LE JOG' with Bart in the 90's and has been responsible for the results in all our events since the early start in 2000. The brain behind all innovative things we have introduced over the years like the infamous loggers and even a special tablet app replacing the Liege Timers some years ago.
When married to Bart, how could she not be involved in classic rallying?! She has been a mother, good listener and alway's a happy travell companion for most of our competitors over the past 20 years.
As many names in our team, Rudy has started working with us on the 2000 Mile Trial and has been on every single event since. From marshalling in the early day's to results officer with Guus Rietbergen he has now evolved into our Clerck of the Course. He claims he only works on the side as a hobby and sees rallying as his real job…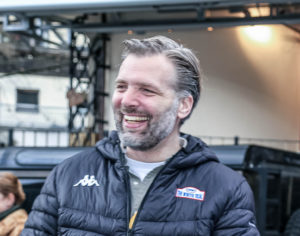 Menno completed the Maastricht Hotel School and worked himself up from Rhinecruise manager to Theater manager before joining our team as Hospitality manager. Menno is now responsible for all your meals, drinks and comfortable beds on route. He is also the first smiling face you see when arriving at the hotel after a tough day of driving.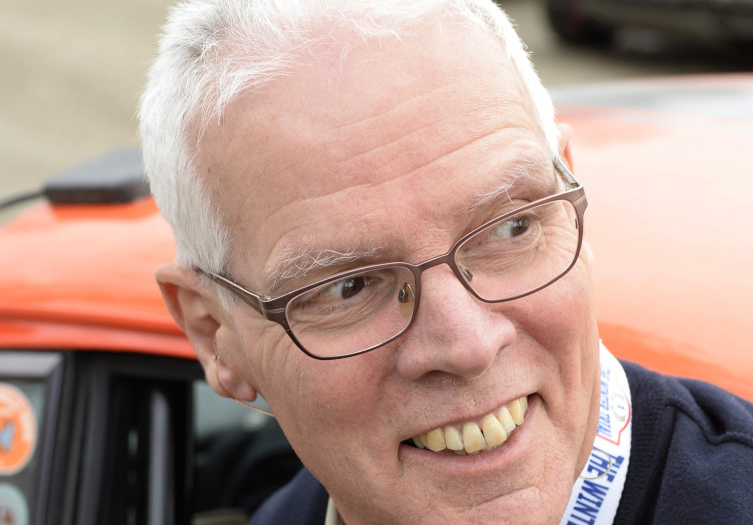 Bennie started navigating for Bart Rietbergen on LE JOG in the '90's before becoming our first chief marshal on the 2000 Mile Trial. He was a team with Keith Baud for many years before going back to navigating for a number of drivers on the Winter Trial. He won this event in 2013 with Bjorn Andresen and we are proud to have him back in the organizing team.
Kees started with the Amac in 1977 as a navigator. Over the years, this became more and more marshal work at speed rallies, later turning into historic rallying. In addition to navigating one-day rallies, he increasingly played a role in (co-) organizing events. Kees: "Thanks to historic rallying, I have already seen a lot of the world, with the Himalaya Trial being the highlight."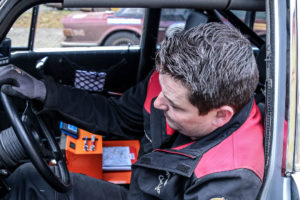 Job Brouwers owns a classic car garage in Dalfsen, Netherlands. Here he and his team maintain classics, build rally cars and restore what needs to be restored. Driving the service truck since 2010, Job is also a long time and well appreciated member of the team. He will keep you going against all odds!
Fred was infected with the classic rally virus back in 2000 when he and Rudy drove the results bus for the 2000 Mile Trial. The only events he missed are the Winter Trials when both his children were born… Talk about poor timing…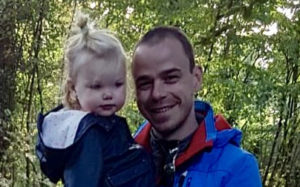 When Bas started dating the daughter of Rudy in 2008 it was just a matter of time until Rudy took him along with a Rally (to be able to keep an eye on him Rudy always says 😉 ). Wintertrial 2010 was his first. Since then he is a solid part of the results team.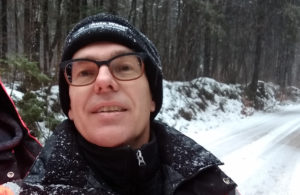 Joined the Classic Events team in 2012 as a Marshal and a few years later also as a results officer. Eize is Guus's right hand in the results room and is famous for keeping his cool when needed most.
"Classic and Vintage" car enthousiast. Restored and maintained a lot of good classics over the past 40 years and is an active marshal and/or service crew on our long distance events aswell as the Winter Trial.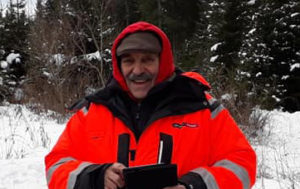 David is one of the few non Dutch marshals on our events. Looking like a true British pilot because of his big moustache, he awaits you at his controls and will surely add some seconds to your penalty by keeping you waiting. All is covered with a big smile!
Found himself infected with the Rally Virus after a first try on The Winter Trial. Since then Peter has been a friendly face on most of our events like Paris-Amsterdam and Winter Trials. Building snowmen and handing out candy whenever he can! He gets the most satisfaction from making the event a warming experience for our clients!
Route master Arctic Circle
Too much to tell about this man! A carpenter with a rally hart. Or as we like to call him: 'Map Monster'. He reads a map as you would read a good book. He could be called responsible for the birth of the 2000 Mile Trial aswell as the Winter Trial.
Allround enthousiast! Navigated on the Winter Trial a few times but is a solid team with Freek Slaghekke on as many occasions as possible. He has been a solid part of the team for over 10 years now.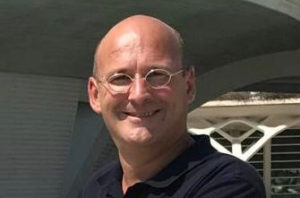 Joining the Classic Events marshal team with lots of pleasure sinds 2007.
The Winter Trial begins for me with scruteneering, two weeks before a wonderfull 6 days in the snow. I see this as a hobby to give the rally crews a fun week.
Michael got curious about what his dad was up to all these years and asked if he could tag along one time. He never left!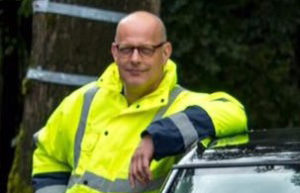 Arjan Vonk joined the Classic Events team via a sponsor of the 2015 Winter Trial. Unaware what he got into, he is now hooked to the game of Classic Car rallying. Arjan forms a Marshal team with his daughter since 2017.
Joining in 2017, Sanne has been a Team with her father ever since. It all started when she joined with a camera and a love for Old Timers. Not only does she master the playlist to make sure there's music wherever she goes, she makes sure Arjan never gets lost again.
I want to receive the Newsletters – HELLO PADDOCK!